In an appealing move, imbued with an earnest imploring voice concealed by a formal façade, Chennai City FC has asked for a relegation-immunity from AIFF for this season.
Rohit Ramesh, owner of Chennai has confirmed that they have filed this request with AIFF three weeks ago. Chennai is on the brink of relegation as they are placed in the eighth position of the I-League table with 19 points from 18 matches. Breathing on their neck, Churchill will lock horns with an imperious Minerva Punjab on the final match day of the I-League.
Churchill has 17 points from 17 matches in their repertoire and will try and salvage three full points against a high-soaring Minerva. A victory against the lads from Punjab will put Chennai under the sword. However, a draw or a defeat will ennoble Minerva with the title and will hand relegation to Churchill, thereby bailing out Chennai of the relegation zone.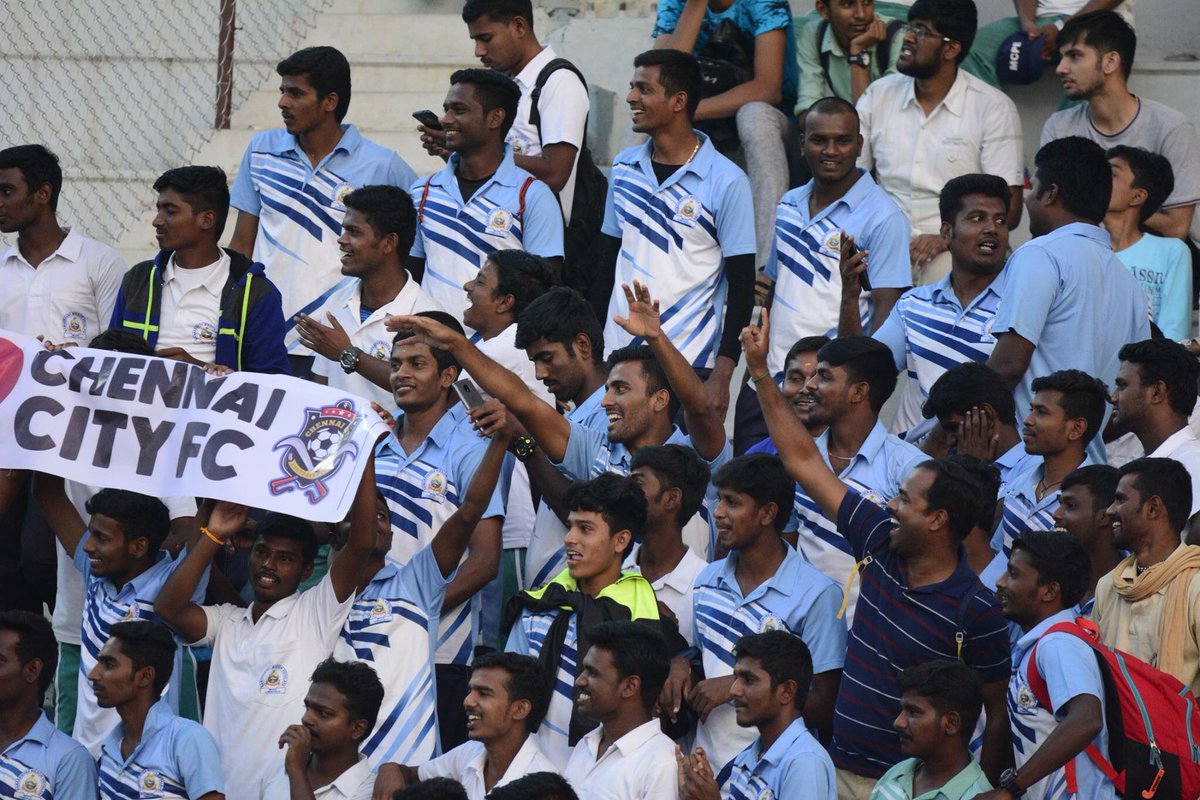 Despite the odds being highly stacked up in favour of Chennai, Rohit Ramesh left no stones unturned as he would definitely love to witness his team play another season after such an astronomical investment and probably reiterate an Aizawl-ish run from the scratch to the zenith.
Aizawl FC were granted immunity against relegation by AIFF for the 2016-17 season after the team came up with a panoply of brilliant and brazen displays against the stalwarts of Indian football. The trust vested in them by the apex body of football in India was repaid with handsome interest after Aizawl not only validated their mettle by duking it out with their heads held high in exultation but they went on to win the league brushing aside the challenges from moguls like Mohun Bagan, East Bengal, and Bengaluru FC off their shoulders.
Now given the fact that the communiqué pertaining to Chennai is yet to come as the league is still not over, it will be a delight for the football aficionados of India for the final week of I-League. Not only will it be a four-horse race for the ace but the battle to survive technically will also amplify the roars of this decade-old league of India.
What should AIFF do with the request?