Female Journalist Kissed and Grabbed on Breast in Russia and Other Unfortunate Incidents
Walter Rushlr  |  Controversy  |  8 Months Ago
Russia has been in the heart of the world at the moment as its hosting the biggest sporting event in the globe — The Football World Cup. As per the stats released by Russian tourism ministry, over 2 million tourists have landed the biggest land on the planet and expects a million more as the tournament reaches its official conclusion. However, with this kind of demographical gathering comes a bigger responsibility for authorities to curb any mishap. At least after this hint…
This incident was reported in the Russian city of Saransk, wherein a female reporter was groped and kissed while filming a live World Cup broadcast. The below footage shows Julieth Gonzalez Theran, A Spanish language division journalist from the German broadcaster Deutsche Welle (DW) was grabbed by a fan who then kisses her on the cheek.
Though Julieth continued to broadcast, but later took the event on Instagram with the caption: "RESPECT! We do not deserve this treatment."
She wrote: "We are equally valuable and professional. I share the joy of football, but we must identify the limits of affection and harassment."
The Columbian-born journalist later told DW that the football fan took advantage of the situation. But later when she checked if he was still there, he had gone.
Another incident was reported wherein some Latin American fans at the Russian tournament were criticised for posting videos in which they appeared to encourage foreign women to say offensive words in languages they didn't understand. In one of the clips, a group of men from Brazil reportedly surrounded a woman while encouraging her to chant an offensive Portuguese word for female anatomy.
The Burger giants Burger King were also forced to apologise for offering lifetime supply of Whoppers to Russian Women impregnated by the World Cup stars.
The burger chain launched the promotion on VK - a Russian alternative to Facebook – promising 3 million roubles (£36,000) as well as the free food to "girls who manage to get the best football genes" and "lay down the success of the Russian national football team."
Elsewhere, an Iranian women's activist Maryam Qashqaei Shojaei said she was stripped of a banner she planned to display at the World Cup and was blocked from the stadium for 2 long hours by security officials at the main stadium in Kazan ahead of the Spain-Iran game.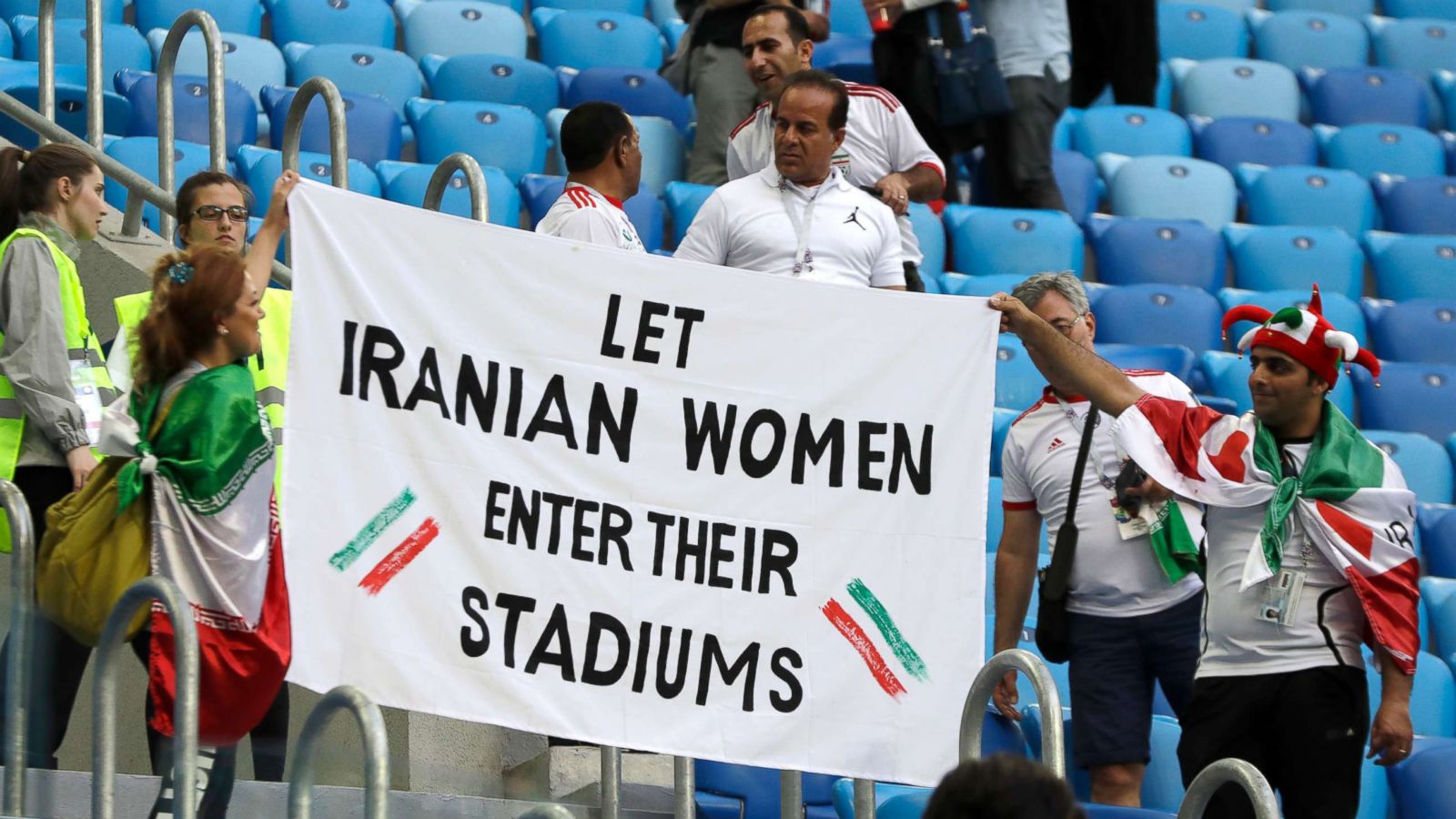 This indeed gives a lot of stress to the authorities to restrain the frenzy fans from violating any laws and put the state of Russia in the headlines of World media.
Should FIFA interfere with fans' security?