Pictures Courtesy: Swapan Kumar Paul
Joby Justin, a household name in Kerala football has been in the national media lately. The talented striker is plying his trade for the footballing Giants, East Bengal. The lanky forward has played for God's own country in Santosh trophy and is also in contention for a berth in the Indian National team.
It wouldn't have been easy for Justin to watch his home state devastated by a natural calamity and so the young striker has taken it upon himself to do the best he can for his state and people.
A heart warming image of Justin collecting money from the spectators after their win over Aryan Club has flooded the social media. East Bengal also collected Relief fund from their fans and handed over to their Kerala contingent in their squad. Ralte, the man of the match in the 3-0 win also donated his entire prize money to the flood relief fund.
It is all the more touching as only a few months ago, Justin was in a tussle with the state owned Kerala Electricity board. The former KSEB player caught the attention of Kolkata giants and signed a contract with East Bengal. During the Hero Cup, Joby served a memo from KSEB asking him to join back in service or face the axe. Despite the introduction of ISL many footballers live in uncertain land in terms of their financial stability, making a job all the more necessary. However, none of it has stopped Justin from doing his bit to restore the glory for his state.
Lead by Captain Chhetri and also former Indian captain Bhutia, many Indian international football players have appealed to their fans to donate generously to the relief fund and East Bengal have followed the suit.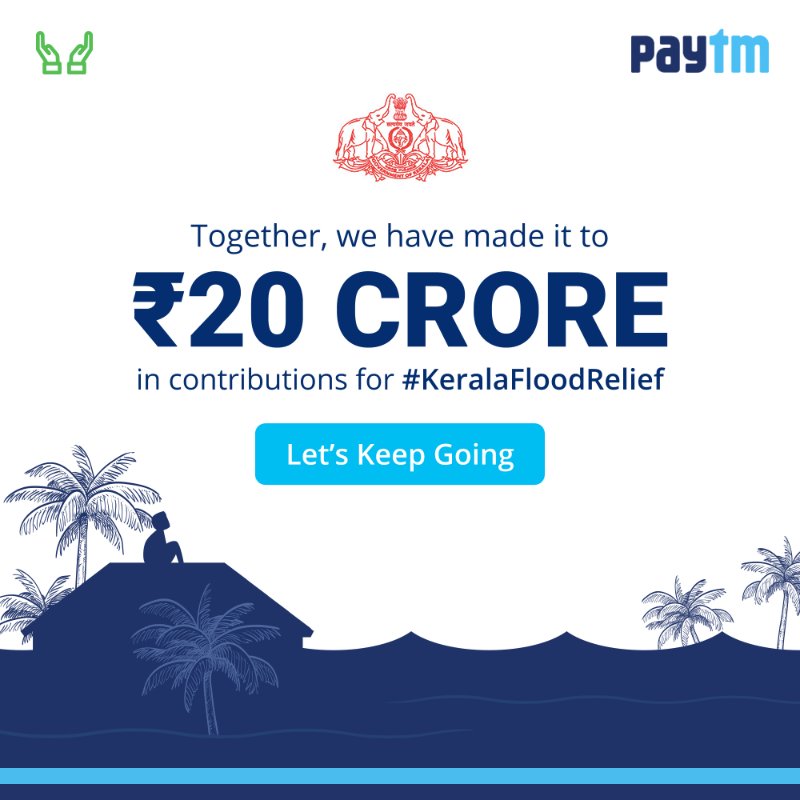 Football has this extraordinary power to unite us all.
Football is more than a game. It always has been. It always will be..
#UnitedForKerala
Have you made your contribution to #UnitedForKerala?