3 Reasons why Kerala Blasters Chose to Part Ways with David James
Miranic  |  Talk Talk!!  |  2 Months Ago
"I would like to thank the management, players and all the staff at Kerala Blasters for their support and friendship during this episode. I wish them all the very best for the future. I am grateful to the supporters who stood by me, thank you too, for making it a memorable experience," said the former Kerala Blasters player and manager David James after the club parted its way with the Englishman on a mutual consent yesterday.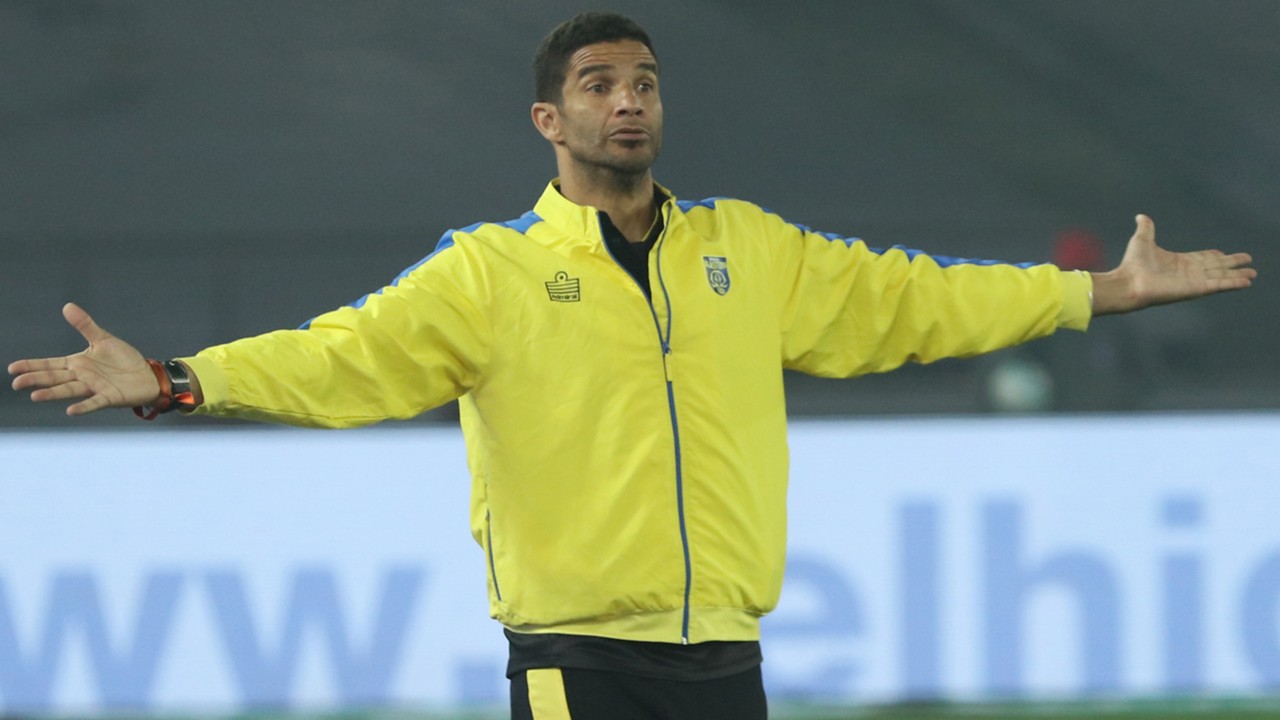 It was a high time that something concrete was required to be done as ISL club looks to gather their lost route this season. With only a win coming from each of their played games in current term, there sounded no other way than to find a replacement for their head coach. While we are yet to know about the new candidate who is to take charge as the Kerala Blasters manager, here are few reasons why parting ways with James makes sense.
Inability to grind results
Results matter, no matter how more or less talented/skilled your squad is. Not winning a single match in last 11 outings would put any club on hassle if your target is to compete for titles. James, who guided Blasters to the ISL finals in the inaugural season as a player-cum-manager, struggled to get results post earning a win in their opening tie against ATK. Six draws and five losses after their first win meant that things weren't in his control and there was need to take drastic measure to mend for the damage done.
Inconsistency in picking players and bad tactics
To build a solid foundation of a team you need to have regular starters in the playing XI, something which David James wasn't taking seriously. Changing the starting XI every now and then never allowed any player to find their feet settle in good. Not utilising the foreign players to his advantage was another loophole one could find in James' managerial style.
Also, it's a no hidden treasure that former Blasters player Dimitar Berbatov criticised James' tactics. Back in April, Berbatov who accused James for his lack of respect for him before going back home posted a story on Instagram where he wrote:
"Chip the ball to the strikers, chest, and we take it from there/WTF/Who plays like this?"
"Worst wannabe coach ever", and "Worst tactical advice" were the quoted texts in that story, which surely tells David James' tactics weren't that good and such struggle of Kerala Blasters was bound to happen.
Fans losing it
A sign of true fan is that as much as you stick to your club in its glory, you stay behind it during its struggle. But probably Kerala Blasters fans forgot the meaning of being a 'true fan' right there. As soon as results started to go against their team, the annoyed Blasters fan started boycotting the home games. If that would have really helped the team to grind results then David James would still have been their coach.
But if we hear it from the German legend Lothar Matthaus, who watched the Blasters play their game against Jamshedpur (1-1 draw), he was all praise for the Yellow Army, quoting: "They didn't have a good result, but they didn't give up and kept trying till the end. The coach, the players, they gave their all."
Maybe a good and relentless fan support would have witnessed different results for the Kerala Blasters; who knows.