For all his burgeoning promise, Januzaj has not yet kicked a ball in anger in international football. Born in Brussels to Albanian parents, he is eligible to play for either – along with Turkey through his grandparents, Serbia on account of the disputed status of his parents' homeland of Kosovo, and the Kosovans themselves, should they ever join Fifa.
It was Michael Laudrup, fresh from seeing an 18-year-old Adnan Januzaj tear apart his Swansea City side at Old Trafford back in January 2014, who sounded a note of caution that, in hindsight, looks remarkably prophetic.
"I hope he's the kind of player who knows he will have to develop and move on, not think that just because you've played 10 games in the Premier League then you're already at the top," Laudrup said of the precocious Manchester United winger.
"Otherwise, sometimes unfortunately, you can see players who play 10 or 15 games at the top level and everyone tells them they're so great and they believe it and think they're already in the top three in the world. I don't know [with Januzaj] because he's still so young but ask me the same question in three years."
Laudrup was well placed to comment. He had just turned 19 when he joined Juventus from Lazio in 1985 and, by allying a prodigious work ethic and commendable attitude to a rare talent, went on to establish himself as one of the world's best players with Real Madrid and Barcelona and a driving force for Denmark.
Sadly, Januzaj failed to take a leaf out of Laudrup's book or take heed of his warning and so, 3½ years after that January afternoon when Old Trafford cooed at the rich potential of this Belgian youngster, the club were preparing to bid him farewell on Wednesday as a £9.8 million move to Real Sociedad neared completion. It is the latest case, too, of yet another winger failing to make the grade at United in the post Cristiano Ronaldo landscape.
United are thought to have insisted on a buyback clause as part of the deal, but unless Januzaj manages to drastically revive his flagging career in Spain and prove to his detractors that he has grown up, it is hard to imagine the Manchester club taking up that option in the future given what they have witnessed over the past few years.
Januzaj's dramatic fall from grace since an outstanding breakthrough campaign under David Moyes in 2013/14 has been a source of persistent frustration for a wide range of managers.
From Marc Wilmots and Enzo Scifo, the former Belgium and Belgium Under-21 coaches, who felt they were routinely hitting a brick wall trying to get the message through to Januzaj, to Louis van Gaal, who was left stunned and bemused by the player's determination to defy his wish not to move to Borussia Dortmund on loan in 2015.
Van Gaal implored Januzaj to join a club where he would have a better chance of starting regularly, arguing that Dortmund was a step too far, but Januzaj would not listen. Five months later, Januzaj was back at United, his tail between his legs, after all parties agreed to terminate the loan.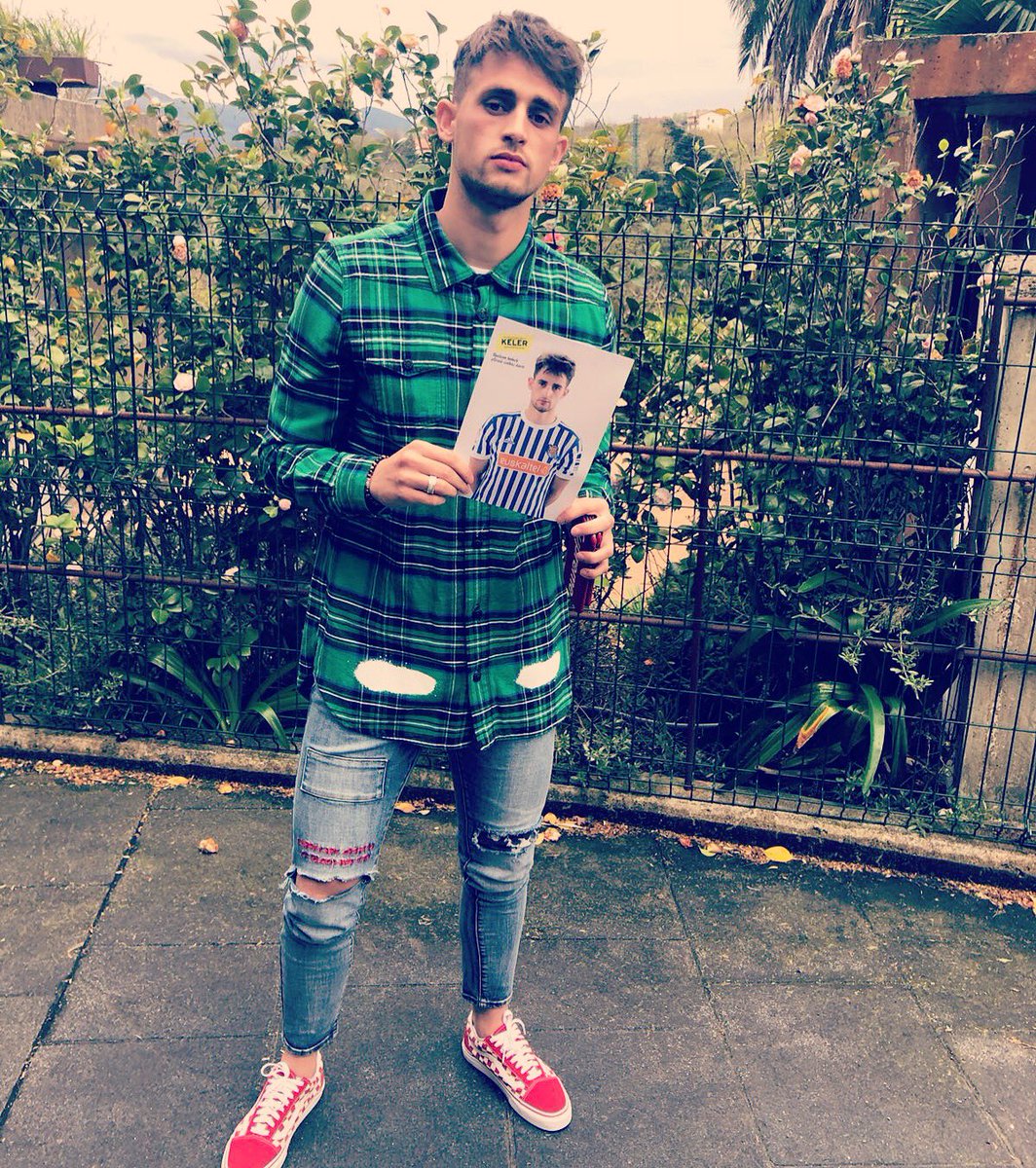 Januzaj had not started a single league game for Dortmund and Thomas Tuchel, the German club's coach at the time, echoed the sentiments often uttered by Van Gaal by questioning the youngster's desire and attitude while hinting at an inflated ego and sense of entitlement.
"It is a pity he did not show the desire and attitude you need to progress at his age," Tuchel said. "My feeling was that he never was completely with us, that a part of him always stayed in Manchester and he compared everything here with United. We were not able to help him to shake that off."
Jose Mourinho weighed up Januzaj last summer and decided to send him on loan to Sunderland, where he struggled to make much impact as the Wearside club were relegated before returning to Old Trafford to be told he had no future at the club.
It is far cry from when the top clubs were circling before United tied him to a five-year deal in October 2013 and a host of countries were jostling for Januzaj to represent them, England included.
The situation is probably more frustrating than most because, somewhere inside of him, Januzaj clearly possesses the determination required to be a success.
He once took a personal trainer on holiday with him to Dubai in a bid to ensure he was as fit as possible for the start of pre-season and even this summer has been training at high altitude with legendary Olympic long-distance runner Mo Farah. They are not the actions of a player steadfastly unwilling to put in the hard yards.
But it is a moot point now and, like so many before him, Januzaj joins the long list of wingers who have been unable to become the electrifying presence United have consistently lacked out wide since Ronaldo left for Real Madrid in an £80 million deal in 2009.
Ivan Perisic could be the next to try as United attempt to wrap up a deal for the Croatia winger before Inter Milan fly to China on tour next Tuesday but United's record when it comes to signing wide players over the past eight years has been pretty lamentable.
No-one is saying United would or should have signed a player of comparable quality to Ronaldo as few, if any, exist but they have not really got close to buying, developing or keeping hold of a player on the level or two below. Angel Di Maria was the closest they got but the Argentina winger did not see eye to eye with Van Gaal while his family failed to settle in Manchester and, 12 months after a £59.7 million move from Real, he was sold to Paris St-Germain for £44 million.
Anthony Martial regards himself more as a striker in the long-term while Jesse Lingard is hard-working but hardly a world beater. There were high hopes for Memphis Depay but the Holland winger left for Lyon in January after a forgettable 18 months at the club. Ashley Young has never been anything more than an able squad player and now finds himself used predominantly as a full-back, much like Antonio Valencia, who had one particularly good season as a right winger but now looks far more effective at right back.
Wilfried Zaha never worked out and as for some of the others – Gabriel Obertan, Zoran Tosic, Bebe – United would probably prefer not to remember. So Januzaj is not alone. There are plenty of others who fell short. The disappointment where the Belgian is concerned, though, is that it was not down to a lack of talent.