After being tested positive before the national camp in March, Indian Spiderman Subrata Paul has opted for the voluntary suspension, despite the Indian international was allowed to participate in the Federation Cup last month. Subrata took this decision subsequent to DSK Shivajians' poor performance and failing to qualify for the semis in the tournament.
Subrata was tested positive for the drug called Terbutaline Beta-2 Agonist. The drug is predominantly used to treat Asthma and other pulmonary disorders, however is listed as a banned substance by National Anti-Doping Agency (NADA).
NADA director general Navin Agarwal said that, "Paul opted for voluntary (provisional) suspension. So, he stands suspended." Paul's case is likely to come up for hearing before a disciplinary panel shortly. In case Subrata is fund guilty, the duration of his voluntary suspension will be paroled from the total ban period.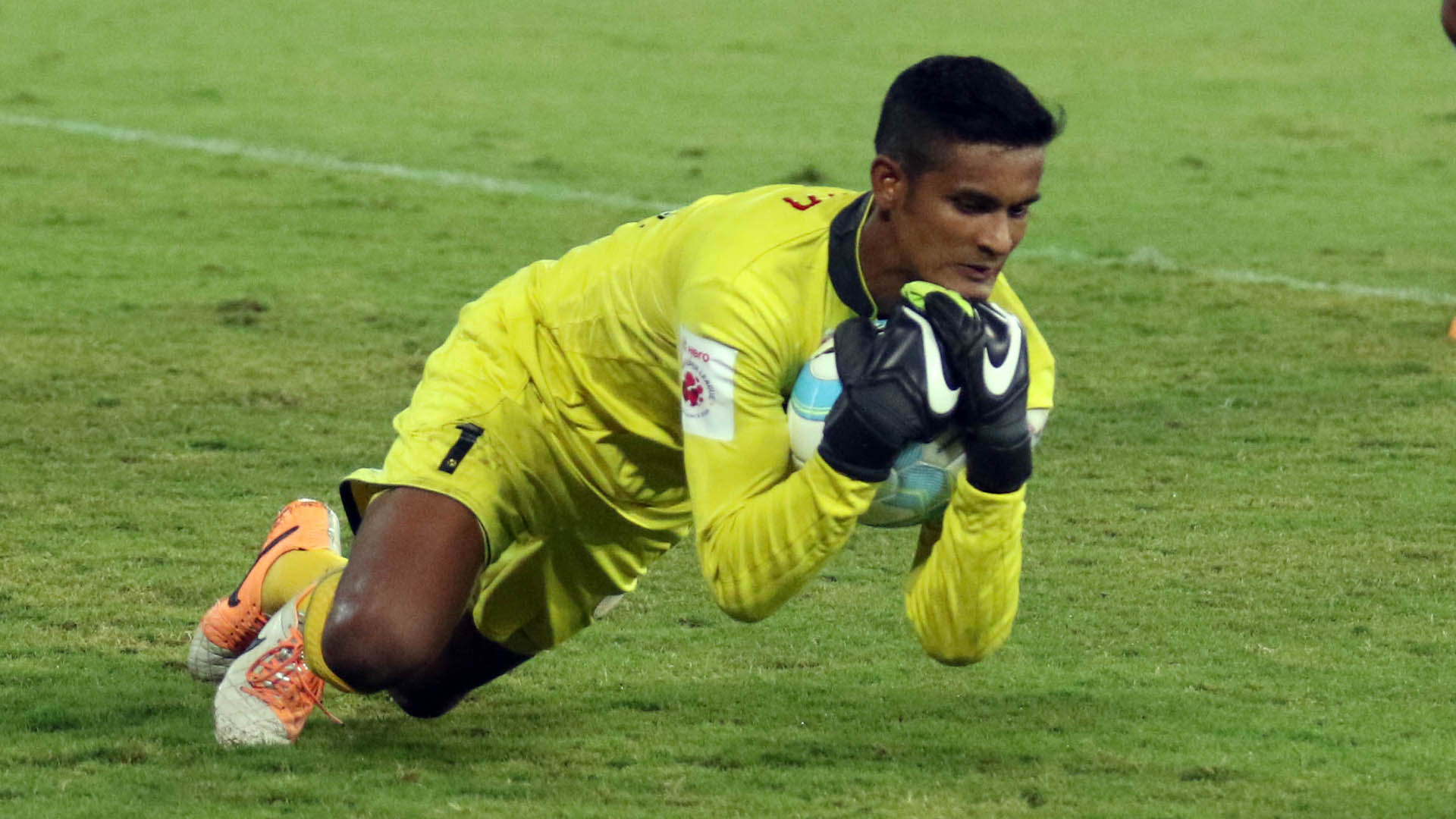 Navin further added that, "He told the coach (Stephen Constantine) that he would be undergoing rehabilitation. He never told the federation that he would be writing to the NADA for a provisional suspension. However, this is also a fact that the team management hadn't been including him for the matches and he was largely on the sidelines."Subrata in his letter stated that he drank the cough syrup after team doctor's (Sreejith Kamal) advice.
In his defence, Subrata Paul has extended doctor's prescription afore the panel citing the drug to be among one of the ingredients of the cough syrup. he syrup had terbutaline Beta-2 Agonist, which is a bronchodilator , a drug "that causes widening of the bronchi, and is useful in the alleviation of asthma". Though the, athletes must apply for a TUE (therapeutic use exemption) certificate before using it.