Also known as Sarusajai Stadium, the Indira Gandhi Athletic stadium is located in the heart of Guwahati. As the name implies, it is not a pure footballing station, but there is a running track around which the expansion takes place as an oval, the roofed main stand being set down by the non-covered cross-members circulating around the rest of the system. Named after the former Prime Minister of India, the stadium was built in 2007 hosted the 33rd National Games of India.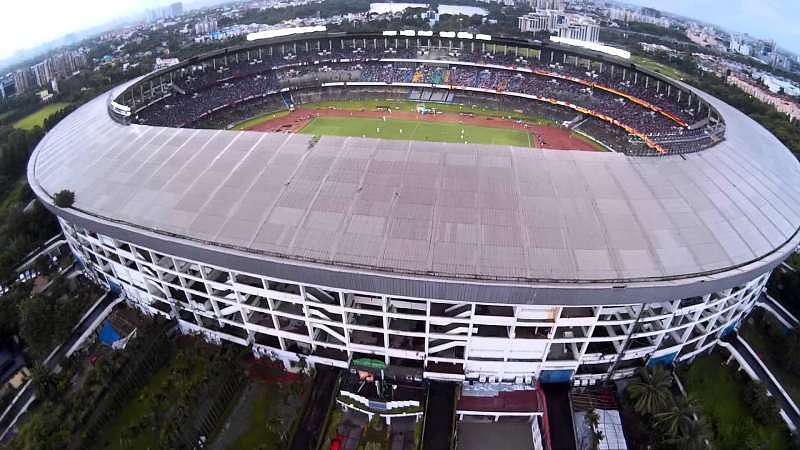 The stadium before the ISL was fundamentally renovated to be used by the NorthEast United FC and expanded to essentially expand the seating capacity from 15000 to 30000. The stadium is located in Lokhra, Guwahati and is a one-tier stadium with roofing facility provided only for the main stand. There is only a limited amount of seats in the main stand and the rest is just standing area. The stadium has been selected as one of the provisional venues for the FIFA U-17 World Cup to be held in India this October. The stadium was the main venue of 2016 South Asian Games, which was held in both Guwahati and Shillong from 5th to 16th February 2016.
The government of Assam is planning on further upgradation of the stadium by introducing bucket seats, refurbished media and broadcast box and various other state of the art facilities. The stadium hosts local matches as well as the India international matches. The Indian national football team and the NEUFC are the current tenants of the ground. India, having played 3 internationals matches here, have never lost a match on this pitch(1-1 v Malaysia, 2-0 v Nepal and 6-1 v Laos) is one of the many success stories.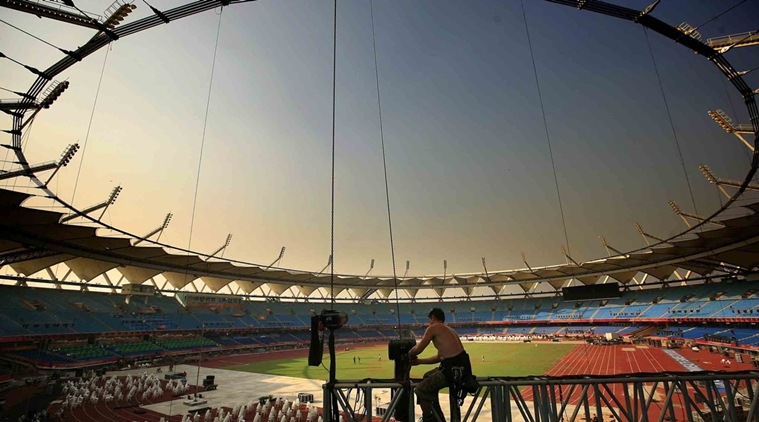 We all know that football runs in the blood of the Northeast population and so we know how sacred this stadium has been for them. A record crowd of 32,844 turned up to watch and support their beloved NEUFC when they faced Chennaiyin in an ISL league match in 2014/15 season. The stadium holds an extraterrestrial emotion for the people for another fact the NEUFC is the only Pro Club in the country to officially belong itself to more than one state—Assam, Nagaland, Manipur, Meghalaya, Sikkim, Arunachal Pradesh, Tripura and Mizoram. With talks of further upgradation round the corner, the stadium could become the hub of Indian football in the coming years. It could also become one of the most iconic multipurpose stadiums in India after the great salt-lake stadium in Kolkata.