Everything that involves my name at the moment are just rumours, I will communicate if something happen, thanks for the kind messages…
- Marcelo Leite (Marcelinho) via his Twitter
Brazilian superstar, Marcelinho has rubbished all speculations regarding his future. The Delhi Dynamos player used social media as a platform to express his thoughts about all the news linking him with clubs such as Kerala Blasters and FC Pune City within the Indian Super League. The player confirmed that all news surrounding his name is untrue and he would update his fans once there is a concrete decision regarding his future.
The 2016 ISL Golden Boot winner has hinted at implying that there are no ongoing talks with him and the Delhi Dynamos at the moment which in turn has caused a bit of an uproar among the Delhi Dynamos' Fans on Social Media.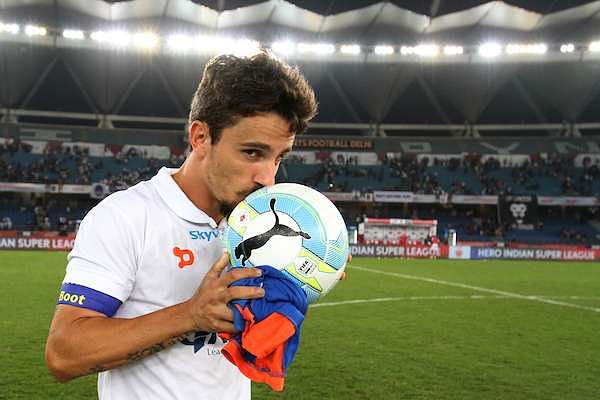 After the ISL Franchisee confirmed that they will be retaining none of their players and will build a squad from scratch in the 2017 draft, Leite has been linked with a move away from the Dynamos with FC Pune City and the Kerala Blasters being the leading prospects for the midfielder.
The Dynamos' number eleven had a sensational season last year. He netted a total of ten goals in his fifteen appearances for the club along with five assists. Before his move to Delhi Dynamos FC in 2016, Marcelinho has played for the Brazilian side, Anápolis.
Marcelinho has reportedly received interest from the Super League in Greece, where he made his professional debut for Kalamata back in 2008 before transferring to Zanthi FC. The latest rumour to add to the list regarding his future has been interest from Olympiacos FC, ahead of their Champions League qualifiers coming up at the end of this month.