Mohun Bagan's prolific forward Balwant Singh is in news for moving on from I-League to the newly born Indian Super League to challenge his kind of football. The Punjab born striker, whom everyone expecting to be claiming a heavy pay check from the Mariners in the upcoming season, has changed his mind to opt for ISL instead. This shift has apparently opened a new set of discussions besides tightening the situation between the Bengali clubs and the ISL.
Jersey correspondent Neelam Sharma spoke to Balwant ahead of the draft gathering his eternal love for the decades old league and Mohun Bagan. Here's the excerpt…
JERSEY: Every time in the National call-up, you miss the bus. Where do you think is the problem?
Guess I don't run fast enough to miss that bus every time(Chuckles)… Ok to answer that seriously, like any other athlete in any sport, this is a dream to represent the country and I am no exception to that feeling. Right now our National team is performing extremely well under the leadership of coach Stephen Constantine and captain Sunil Chhetri. As a player there is one thing I can do and that is to give my best every time I am on the field.
JERSEY: You're a well travelled footballer having played in many clubs spread across the country. Where, except JCT(Since it was a Punjabi club) have you felt like home?
Kolkata has been like my second home, not to take away anything from Goa where I had a great season with Churchill Brothers, but yes to pick one from the lot I would say Kolkata accepted me with open arms.
JERSEY: How in your view impacted the pullout of JCT from the National league?
It has effected extremely to the players of Punjab as after JCT pulled the plug on the senior team operations, many players had to look for clubs elsewhere and not everyone was lucky enough to find one, especially the younger lot. I want to thank Minerva Punjab Football Club and its owner Mr. Ranjit Bajaj as they brought the I-league action back to Punjab.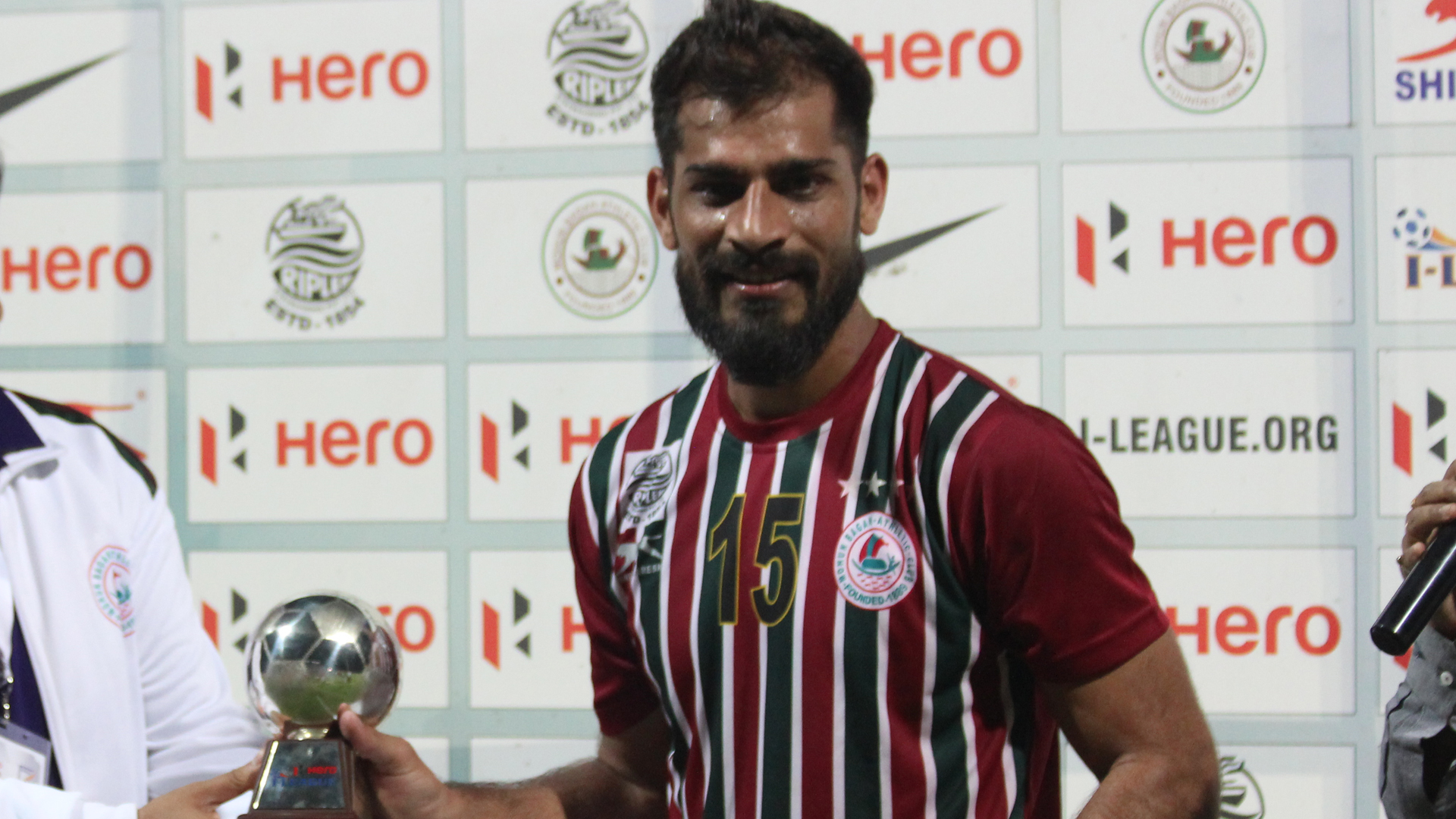 JERSEY: Both Kolkata and Goa have been extremely passionate about football. However, at times you get a different view from the centre. How's your experience been?
Hard to choose as both the regions are extremely passionate about the sport. However, Yes Kolkata fans are emotional and inarguably larger in number.
JERSEY: Scoring 17 goals in a season and all of sudden all I-league clubs where behind to sign you. Why Mohun Bagan?
After a great season at Churchill Brothers, I had several offers but I always wanted to play in Kolkata for either Mohun Bagan or East Bengal. Bhowmik Sir was the head coach of Mohun Bagan then so I decided to join Mohun Bagan. I'm glad that I made that decision.
JERSEY: Your word on latest rivalry in Indian football— Bengaluru vs Bagan. Could you take the fans through the dressing room talks before this fixture?
We all love playing against Bengaluru FC, they are great team and its phenomenal what they have done in 4 years. After Kolkata derby, its Bengaluru that we all really look forward to playing. As per our dressing room before the game, we try to take it as just another game, only the strategy changes depending upon the team, other than that there is no difference irrespective of whom we're up against next.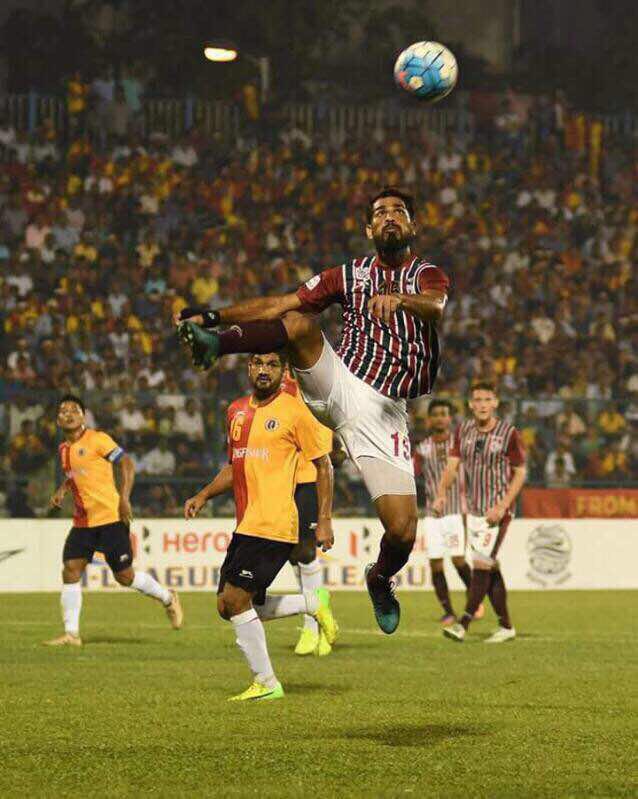 JERSEY: A word about your nomination at FPAl Award Fans Player Of The Year)?
It's always a great feeling when you get nominated for your hard work and it makes it even more special that it's the Fans' favourite category. Without them we all are nothing, all the other nominees had a brilliant season too, so I am happy that I shared the podium with them.
JERSEY: One last question of the day, how big is the Kolkata Derby for you?
KOLKATA DERBY one just can't express that in words, it's a passion, the adrenaline, the happiness, joy and excitement all those feelings combined together in one. The one game that brings the best out of you, one game that can make you a super star, from the ball boy at the club to your gate keeper in the society— everyone wants to win that game.